Auto Mechanic in Havre, MT
Since 1977, Roberts Big Sky Repair has been providing quality auto repair and parts for all types of vehicles to the town of Havre, MT. No matter what make or model you're driving, we're ready to offer repairs and maintenance to keep it running smoothly. We're completely focused on your satisfaction and take pride in earning the trust of our customers.
Quality Car Repair and Maintenance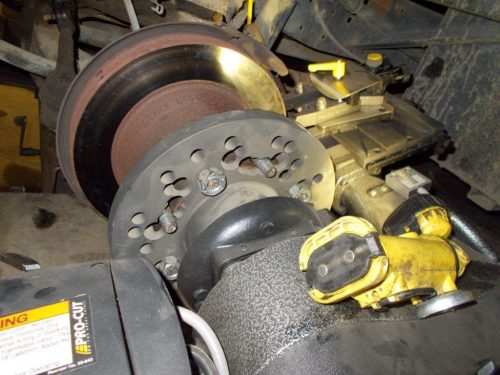 Your car only works as well as the service you provide it with. When it comes to routine maintenance, be sure you're putting your vehicle in the hands of a trusted and professional auto mechanic in Havre, MT. At Roberts Big Sky Repair, we strive to always provide top-tier automotive service, to ensure your vehicle runs with peak performance for as long as you own it. Whether you need new brakes and tires or simple car repair, we'll make sure the work is done quickly and thoroughly. Our approach to car repair in Havre, MT is one that earns the confidence of our customers, because we never cut corners or overcharge you for service.
The reason we're able to complete service so quickly and precisely is a combination of our facilities, supply channels and personnel. Our facilities are equipped with state-of-the-art technology that enables us to work smarter, not harder. And, with a huge selection of part on hand and deep supply channels, we're able to get the products your car needs without delay. Finally, we employ only the best auto mechanics with knowledgeable experience. It all culminates in car repair in Havre, MT that's rapid and reliable. Come and see why drivers like yourself trust Roberts Big Sky Repair when it comes to their vehicle's service and maintenance.

We're proud to be a family-owned auto mechanic, in business since 1977!

Our abilities span all makes and models of vehicle, foreign and domestic. We're an authorized
U-Haul rental
dealer, renting trucks from our location. We can also accept drop-offs. Our prices are competitive and we strive to offer customers unparalleled value with our services.

We're members of the National Federation of Independent Business (NFIB) and the Better Business Bureau (BBB), as well as our local Chamber of Commerce.
Get Reliable Auto Repair
If you're due for factory scheduled service or are dealing with an unanticipated automotive problem, bring your vehicle to Roberts Big Sky Repair. Schedule your appointment with our auto mechanics today!
Proudly offering car repair and other services to residents of the Hiline including:
Havre, MT
Kremlin, MT
Simpson, MT
Joplin, MT
Gildford, MT
Box Elder, MT
Big Sandy, MT
Lohman, MT
Hingham, MT
Rudyard, MT
Zurich, MT
Harlem, MT
Inverness, MT
Chinook, MT
Herron, MT
Loma, MT
Hi-Line, MT
Saddle Butte, MT
Herron, MT
Hill County, MT