Your car is one big machine and requires proper care and attention to stay functional and safe. Roberts Big Sky Repair provides the auto repairs and service you need when parts and components start to malfunction. From belts and hoses to oil changes and beyond, we take the time to figure out the source of the problem and set things right once again.
Our Capabilities
As an experienced service for those in Havre, Hill County, Gildford, Herron, and Chinook, MT, we tackle all of the chief issues that come with vehicle wear and tear. Our staff can perform most types of auto repairs on essentially all makes and models of cars, giving you peace of mind that your repairs are being handled appropriately. Some of our core capabilities include:
Belts and hoses
Brake services
Computer diagnostics
Engine replacement
Oil changes
RV repair
Tire services
Transmission replacement
Tune-ups
Water pumps
If you're having trouble starting your car, can hear strange noises or feel something's "off" while driving, waste no time in scheduling an appointment with our shop. We'll get to the bottom of whatever is causing you vehicle trouble and repair it before it has a chance to get worse.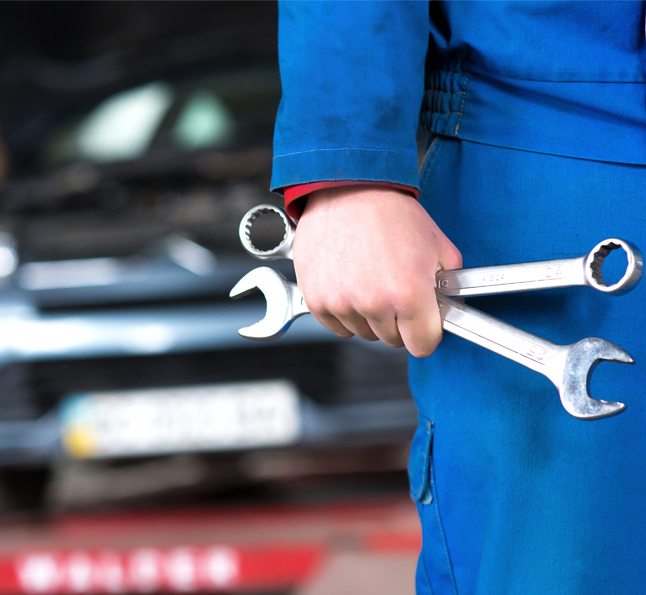 Products We Offer
In addition to being able to offer you belt replacements or an oil change in Havre, MT, we're also your destination for a number of critical products. Come to us for the following:

Trailer Hitches
We have a great selection of trailer hitches in stock from Reese, a trusted industry brand name.

Tires
Look to our tire shop for quality tires at a great price, including options from Hankook, Mastercraft, Kumho, Yokohama and more.

Car batteries
If your battery is dead and you need a replacement, we'll be happy to help. Choose from a great selection of Interstate Batteries.
At Roberts Big Sky Repair, we take immense pride in earning the trust of our customers by delivering unparalleled auto repair results and U-Haul rentals. Contact us today to schedule your appointment at 406-265-5311 and see for yourself.